Perfect Bound Book Printing Online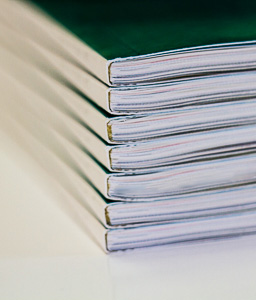 Printing your perfect bound book online with Fotex is quick and affordable. It is a great option for those authors who choose self-publishing.
Perfect bound books are available in short and long runs. Ordering your perfect bound books online with Fotex means choosing supreme quality and quick turnaround.
Perfect bound book format is the best for magazines, thicker booklets and catalogs. Ordering your perfect bound manual, cookbook, product catalog or a membership directory online from Fotex will guarantee that you get a product you will be proud to sell to your customers or hand out to your associates.
Fotex offers a variety of book sizes. The cover thickness can be up to 2" thick. Add Gloss Coating to the cover sheet for the sleek polished look and extra durability.
Need help designing the book? Call 858-228-7697 and we'll help you out.