Invitations Printing Online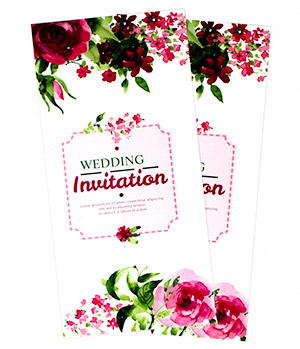 Let people know this is the day! Emails are great but they do not replace printed tangible invitations.
Make them elegant and classy for your business event, romantic and charming for your wedding ceremony, cute and funny for your child's birthday or a baby shower.
Personalized custom invitation adds a sense of expectancy and makes your invitees think about your event, anticipate it and remember the date.
Printing customized invitations online is easy with Fotex. Whatever your design may be Fotex has the tools to make it happen.
We offer a variety of premium paper options, an opportunity to print bright beautiful images on dark color media with WhiteographyTM , the possibility to add Spot Gloss, Spot Silver, Spot Gold elements and gloss, matte and soft touch silk coating.
We know your event is special, so the invitation has to be unique and exactly like you picture it. Fotex makes it easy to order your invitations online.
We'll always check your files to make sure they are print ready. We'll always send you a proof to make sure you are happy with what your invitations look like.
And we'll print and mail them to you quickly. Brilliant graphic designers at Fotex are always happy to help you create a perfect invitation.
If you're interested in our design services please call (858) 228 – 7697 today.