You may think that catalogs are on the decline due to the increased use of technology. However, it's the complete opposite! In fact, now is the time to print catalogs and booklets. Why? Because the tradeshow and event economy are starting to run at full speed once again! With the country getting immunized against the virus, more and more events and conventions are returning. This is where print catalogs and booklets come in. They're essential elements to any type of trade show/event. Keep on reading to see why you should take advantage of these marketing gems!
Why Print Catalogs and Booklets?
In this digitalized age, you must be wondering whether print catalogs and booklets are really necessary anymore. The answer is YES! In contrast to your conjecture, print leaves a more prominent impression in people's minds as opposed to the over-saturated digital marketing that people have learned to unconsciously ignore in this day and age. Studies show that catalogs can increase the "vividness" of a product. "Vividness" as in the ability for a consumer to picture themselves using the product in their life. The study discovered that "Catalogs can increase the vividness of a product. Vividness is highly influential in customer behavior as it can increase consumer involvement and joy in the purchasing process."
The psychological impacts aren't the only thing that makes print catalogs and booklets a powerful marketing tool. It has been proven that businesses that invest in print marketing see a positive correlation with:
An increase in sales
An increase in inquiries
An increase in response rates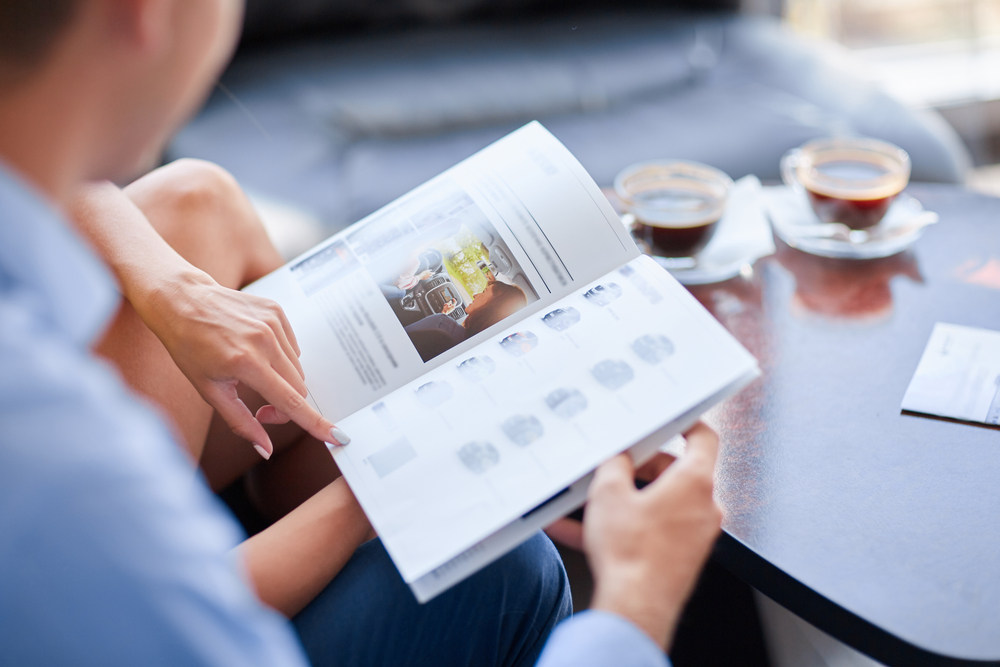 What Can Catalogs be Used For?
If your business is planning on participating in an event in the approximate future, then you would be missing out on a colossal opportunity if you do not have some significant print marketing materials with you. When it comes to print, most people think of brochures and business cards. Of course, these are essential items, but you should seriously consider creating a more detailed booklet/catalog that will provide people with a comprehensive dive into your products and services. Catalogs are the best tool used by businesses to showcase their products and services to prospective clients and customers. They usually consist of high-quality images accompanied with specifications and an in-depth description. Booklets are usually used to talk about the company's history; they can be used as a portfolio of the company's best work, or can simply serve as an in-depth sell sheet to give to customers.
Our Recommended Printing Specifications for Catalogs and Booklets
Binding – We recommend choosing saddle stitch binding for most catalogs and booklets that are under 90 pages because these books lay flat. If your catalog or booklet is more than 90 pages long, we recommend going with perfect bound.
Ink – There's nothing better than full-color covers and insides. This will make your images pop and keep people interested.
Paper – We suggest using 80# gloss cover and text for a high-quality paper at a low cost.
Coating – Adding a UV Coating or soft-touch laminate are great coating options for giving you catalogs and booklets extra durability and protection. UV coating will add some extra shine to your cover, while soft-touch laminate will give your cover a velvety smooth finish. Coatings are essential if you're planning to mail them.
With COVID-19 on the downfall and tradeshows/events on the uprise, the printing of catalogs and booklets will be essential! They serve as excellent marketing material to present on these occasions. Take advantage of this marketing gem! Now is the time to print catalogs and booklets! To get started, give Fotex Print a Call at (858) 228-7697, or order on our website by clicking here.