Have you been brainstorming ways to enhance the marketing of your product or service? Have you given direct mail marketing a thought? While it may no longer feel relevant in this digital age, it actually is an incredibly powerful tool. Even with the large variety of digital advertising platforms, the benefits of direct mail marketing is an appealing and exceedingly viable option. In today's blog, we will be going over the top benefits of direct mail marketing and why it's a smart strategy—especially in this time and age.
Direct Mail Offers Excellent Response Rates
In the history of marketing, direct mail has always been a leader in response rates compared to other marketing methods. While it reached a point where it started to go down, today it has been on the rise once again. With the digital era at its highest, people are starting to go through a phase called "digital overload." This takes place when people get overwhelmed with a large amount of information they take in online. Now, people are starting to opt for physical alternatives once again. This has given direct mail marketing excellent response rates.
Recipients Open and Read Direct Mail
Picture this: You arrive home, check your mailbox, and bring in a stack of mail. What do you do? Do you throw all the mail in the trash? Or do you read or scan through each piece of mail? If you read/scan through the majority of your mail, you're part of the majority population. According to the U.S. Postal Service (USPS), 53% of Americans read their mail, while another 21% at least scan it. This means that the vast majority of recipients will see your redirect marketing message—which is a lot more than other mediums!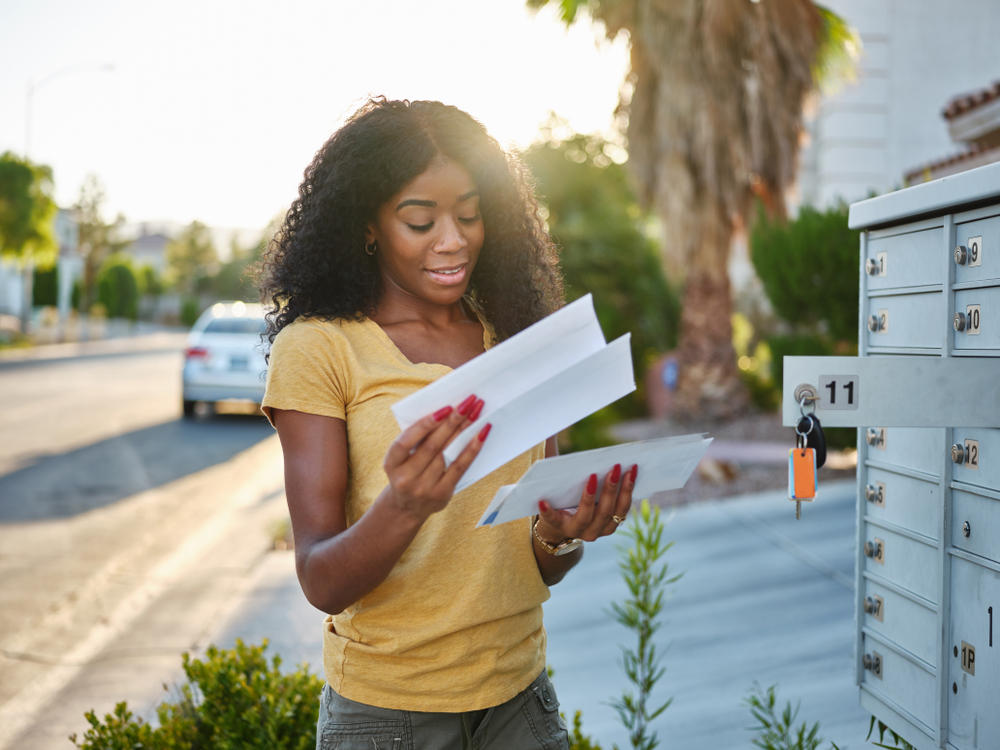 Direct Mail is Tangible & More Personal
Did you know that people actually want to receive mailed marketing messages? According to a study by the global marketing company Epsilon, nearly 60% of respondents agreed with the statement, "I enjoy getting postal mail from brands about new products." This speaks to the appeals of physical marketing messages as opposed to those derived online. For example, physical mail can be hung on the fridge or put in a pocket as a reminder. These are personal areas that cannot be accessed by any other means.
Direct Mail is Familiar & Builds Trust
Mail has been around for as long as we can remember. It's familiar and trustworthy. Unlike digital advertising, you cannot infect someone's computer with a direct mail letter. A suspicious digital ad? That's a different story! Who hasn't been offered a free iPad prize online? The familiarity of direct mail offers receivers a sense of security and trustworthiness that resonates with all types of consumers—especially the older community and those that aren't fully familiar with technology.
Direct Mail is Cost-Effective
Another great advantage of direct mail is that it's a cost-effective option! According to a study done by the DMA, direct mail has an average RPI of nearly 30%—which is highly competitive compared to online media. Online digital campaigns that typically require a large investment in order to see patterns and get a significant ROI, direct mail works with even the smallest of lists.
Print Your Material with Fotex Print
When it comes to marketing, opting for direct mail marketing may be in your best interest. It offers excellent response rates, people actually open and read it, it builds trust, and is cost-effective. We hope this blog helps you see the benefits of direct mail marketing! If you're thinking about using direct mail marketing to reach out to potential customers, contact Fotex Print today! We can help you print all of the material needed for your direct mail marketing campaign. Give us a call at (858) 228-7697, or click here to get started!