A catalog is a sturdy and reliable document that can help grow your business, increase your customers, and promote your brand. Despite the increasing popularity of digital marketing, printed catalogs still offer many marketing advantages for businesses. The extra money you spend on creating and printing catalogs can be offset by their impact on consumers and the returns you'll receive. Our latest blog lays out the fantastic benefits of printed catalogs and how they can assist in marketing you and your business.
1. For Use in Mail Campaigns
Printed catalogs are printed materials that can be used in your direct mail campaigns. When your mailing list is targeted to your specific audiences, you can get all your products in front of a potential customer with one piece of mail – your catalog. Printed catalogs can also be handed out in person or placed in relevant public places for those who are interested.
2. They Can Be Kept for Future Reference
Many consumers tend to hold on to catalogs so they have them to refer to in the future. While a consumer could order from your catalog when they first receive it, there's also the chance they'll return to it and order again. And if they don't order right away, there's always the chance that they could order something later. When your catalog is saved, it gets more exposure than other mailers.
3. Consumers Like to Shop from Catalogs
Believe it or not, there are still many consumers who prefer to shop at home using catalogs. Printed catalogs allow you to target your specific audience in that group of consumers based on their demographics, location, and interests. This can lead to higher conversion rates amongst past and future consumers.
Consumers prefer to shop at home by catalog because they aren't being rushed and can look through products at their own pace. Even with the increase in online shopping, catalogs are still being mailed and passed out because they work as a direct marketing source.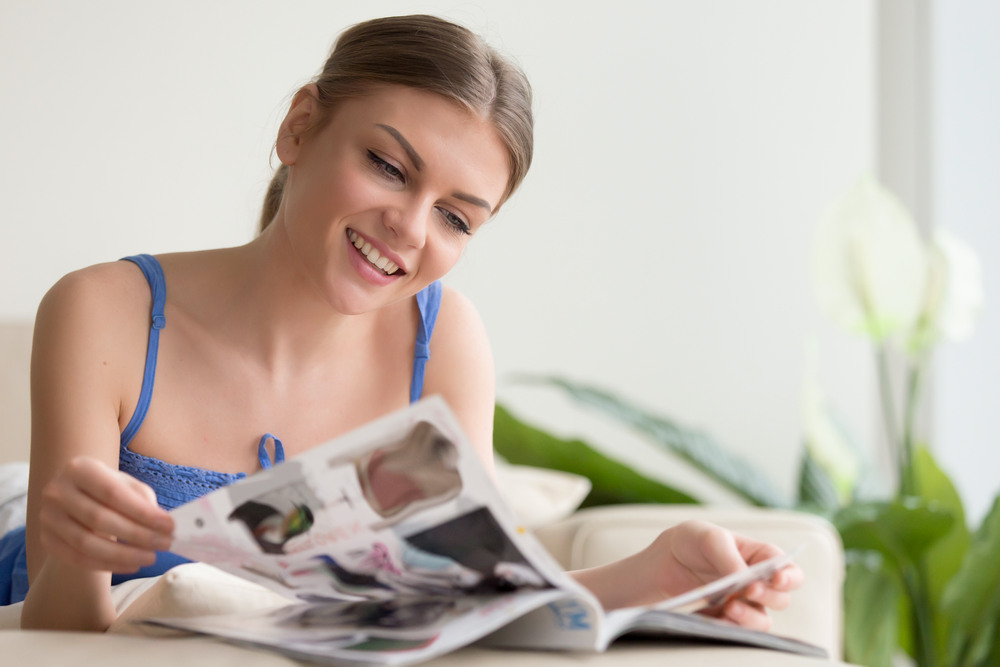 4. Showcase Your Products & Build Your Brand
You build your business's brand by showcasing your products and services to reflect your values and style. One of the benefits of printed catalogs is that they allow you to showcase your products in the best light possible. You can show in detail the features and other important factors of each product you offer. You can also use images of exceptional quality and appeal to your targeted consumers to increase brand recognition and loyalty.
5. Increase the Reputation and Visibility of Your Business
A high-quality, engaging printed catalog will increase the reputation and visibility of your company. A catalog is a great tool to introduce consumers who didn't know you existed to your business. When targeted at the right audience, it will show that you have the products they need. Investing in printing catalogs tells people you are serious about your business and sharing it and plan to be around for good.
6. One Catalog for Your Entire Product Line
One of the biggest benefits of a printed catalog is that you can include your entire product line in a single booklet, along with special promotions and discounts. Consumers enjoy the convenience of being able to see everything that you offer in one place. Showing everything you have to offer at once can help to increase your sales.
Top of the Line Printing Services in San Diego, CA
Printed catalogs can be a valuable addition to any business's marketing strategy, especially if you want to reach a targeted audience and increase brand recognition and loyalty. Providing consumers with the option to purchase your products or services by looking through a catalog and online allows you to reach various groups of consumers and expand your brand's reach. At Fotex Print, we provide cost-effective printing and graphic design services, giving you high-quality marketing materials.
Call us at (858) 228-7697 or click here to start our easy printing process.